Kubota SVL75 Tracks
$1,258.29 – $1,431.27
Price is PER Track! FREE Shipping in Lower 48 States!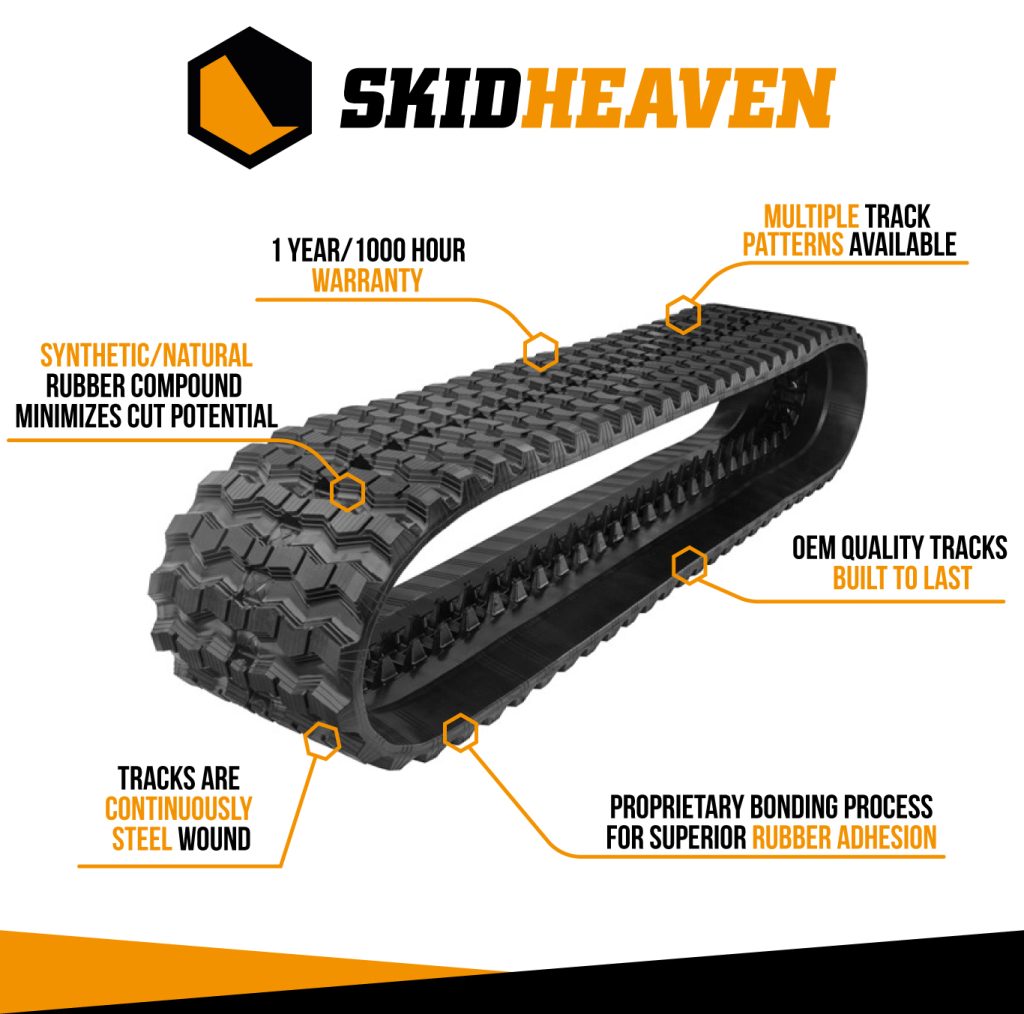 Kubota SVL75 Tracks
Premium, OEM Quality Rubber Track Available in Solid Block, C Block, Multibar and Zig Zag Patterns
Guaranteed to Fit All Kubota SVL75 Machines
Available in Both Narrow and Wide Track Widths
1 Year / 1000 Hour Warranty
Continuously Steel Wound for Maximum Lifespan
All Components Made Under One Roof
The Kubota SVL75 is known for being versatile. While it's small, it can lift a considerable amount of weight and serve the needs of nearly any contracting company who doesn't have the budget for some of the larger, more expensive machines. Some compact track loader owners think that the tracks are a good place to save money.
Kubota SVL75 Track Sizes & Weights:
| | |
| --- | --- |
| Track Size | Track Weight |
| 320x86x52 | 378 Pounds |
| 400x86x52 | 457 Pounds |
Didn't find what you were looking for? Maybe you are looking for Kubota SVL90 Tracks, Kubota SVL95 Tracks, or Kubota SVL65 Tracks. Let's check it out!
Kubota SVL75 Rubber Tracks
Our line of RTS tracks is at the top of the industry, and some of the best replacement tracks money can buy. Get the full potential out of your Kubota SVL75 tracks by getting a free quote on your RTS tracks today.
| | |
| --- | --- |
| Weight | N/A |
| Track Style | RTS C Block Track Pattern, RTS C Block Track Pattern (Wide), RTS Staggered Block Track Pattern, RTS Staggered Block Track Pattern (Wide), RTS Zig Zag Track Pattern, RTS Zig Zag Track Pattern (Wide) |